Ortho Products Manufacturers in India
Ortho Products Manufacturers in India:- Starvid Healthcare is one of the leading Orthopedic PCD Franchise in India is becoming really popular because more and more people in the country are looking for orthopedic products and treatments. With a growing population and an increase in orthopedic ailments, there is a growing need for high-quality orthopedic medicines and solutions. The Orthopedic PCD Franchise in India model offers aspiring entrepreneurs the opportunity to tap into this lucrative market by partnering with established orthopedic companies. It provides them with exclusive rights to distribute and promote orthopedic products in their chosen territory, along with extensive support in terms of marketing, training, and product knowledge. This business model enables individuals to enter the orthopedic sector with reduced risk and a ready-made product portfolio, making it a highly popular and rewarding venture in India.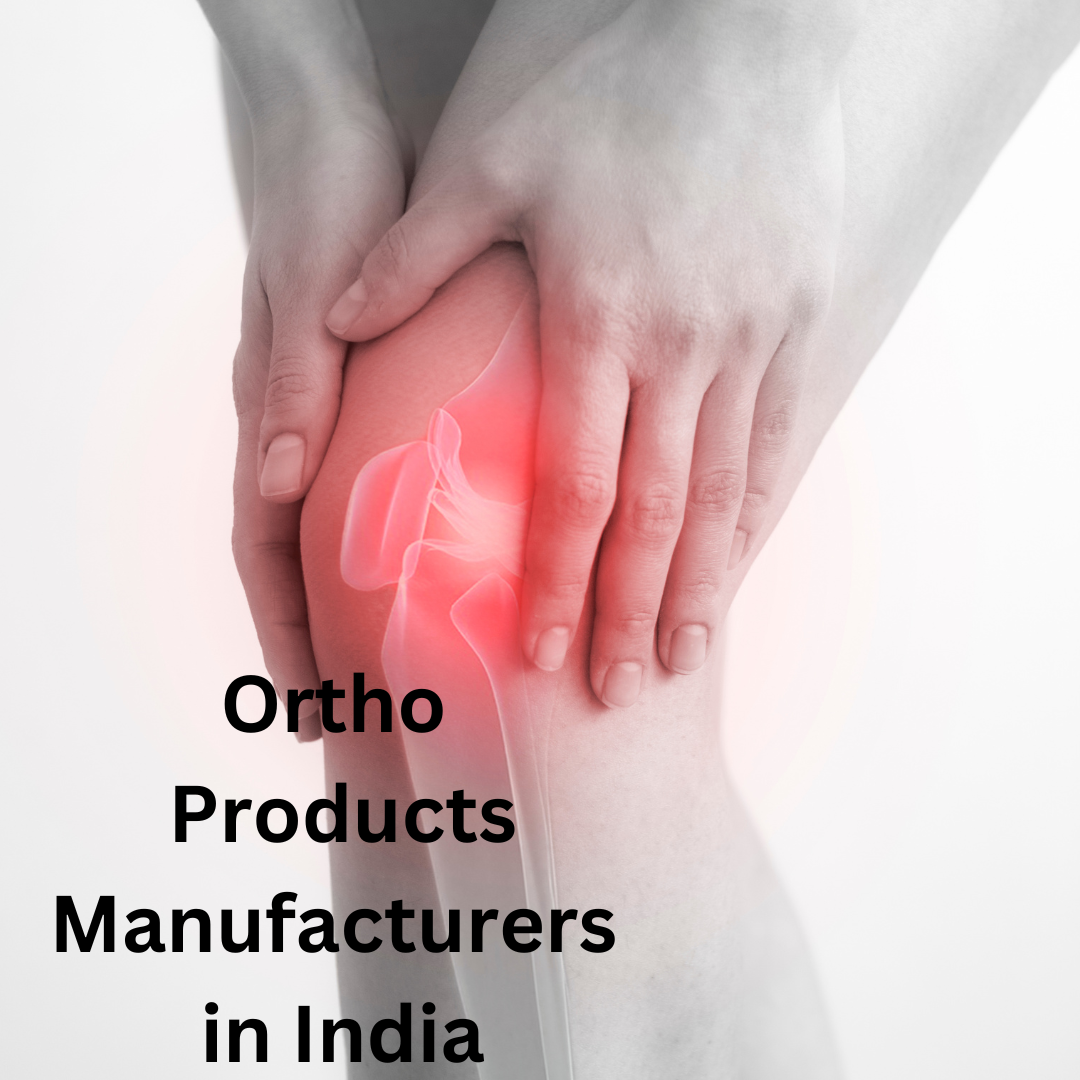 The Franchise Business's Need for Orthopedic Products
The orthopedic industry includes treatments for both surgical and non-surgical procedures, and there are also ortho drugs available without a prescription. These medications are primarily used to address joint and muscle issues such as swelling, redness, inflammation, and pain. The demand for such drugs is considerable across India, and several factors have contributed to the expansion of the pharmaceutical franchise for orthopedic products in the country. As a professional, it is essential to consider establishing an Ortho PCD Pharma franchise in India to meet this growing demand.
• Orthopedic medicines play a significant role in healthcare for sports injuries and the elderly. There is high demand for these medicines in both urban and rural areas of India.
• With the population growing rapidly, the use of orthopedic drugs has increased, resulting in a surge in demand. The availability of new and improved orthotics has made them more dependable.
Starvid Healthcare your right destination for orthopedic PCD franchise
Starvid Healthcare is a top Orthopedic product manufacturer in India committed to delivering the highest-quality range of orthotics, catering to the ever-growing demand in the market. Our dedication to the pharmaceutical industry has led us to create an exceptional pharma franchise opportunity for the ortho range, available across Pan India.
Our mission goes beyond meeting the needs of individual patients; we aim to be the go-to orthopedic product manufacturer for healthcare organizations as well. Through our innovative product portfolio, we strive to restore mobility and improve the lives of millions of patients. At Starvid Healthcare, we envision a future where movement is unhindered, and we are working tirelessly to make this vision a reality.
Speed and efficiency are paramount in healthcare, and our comprehensive range of orthopedic products caters to all joint- and spine-related issues. We as a Ortho products manufacturers in India take immense pride in the meticulous effort and dedication we invest in our products, which has earned us the reputation of being India's foremost orthopedic product manufacturer. Our team comprises highly skilled professionals who are passionate about making a positive impact on patients' lives worldwide.
At Starvid Healthcare, success is built on our unwavering commitment to continuous improvement and uncompromising quality. When you choose us as your orthopedic product manufacturer, you can be confident that you are partnering with the best in the industry. Join us in revolutionizing the orthopedic sector and delivering cutting-edge solutions that transform lives.
At Starvid Healthcare, we leverage our expertise and skills to develop top-notch orthopedic medicines, positioning ourselves as India's leading pharma company in the field. Orthopedic medicines play a crucial role in treating bone-related ailments, and our collaboration with ortho specialists enables us to cover a broad spectrum of medicinal needs. If you are seeking a PCD Pharma franchise for ortho products at the national level, our offering is tailor-made for you.
One of our key strengths lies in our franchise model, which grants exclusive monopoly rights, high profit margins, and a range of free promotional tools. With Starvid Healthcare, you can maximize your potential and establish a thriving ortho products franchise business. We prioritize quality and reliability, making us the ideal choice for your venture.
As the most trusted orthopedic product manufacturer in India, we are renowned for our commitment to delivering superior coverage. Our extensive range of orthopedic products encompasses both medical and surgical solutions aimed at improving patient outcomes and enhancing hospital efficiency. We adhere to stringent regulatory requirements, ensuring that our products meet the highest standards for patient safety.
State-of-the-Art services for PCD Franchise Partners
Starvid Healthcare offers unparalleled facilities to ensure a stronghold in the market. Since inception, we have consistently provided exceptional facilities that empower you to effectively manage your marketing endeavors for your Ortho Range Pharma franchise without encountering significant hurdles.
• Marketing Assistance: Our Company provides top-tier marketing support for Ortho PCD Pharma franchises in India. We leverage reliable marketing tools that effortlessly amplify your market exposure. Our proficient marketing team is well-versed in proven methodologies and strategies, guaranteeing impactful outcomes for your business.
• Promotional Resources: Our Company offer top promotional resources for effortless exposure. These tools can be conveniently disseminated across various locations, such as hospitals and health centers. Grasp this opportunity to boost your chances of establishing a prominent position in the market as an ortho-range pharma franchise.
• Exclusive Rights: Having exclusive rights is an important and powerful way to increase your presence in the market. It gives you the special privilege of promoting your potential medicines and services in a specific market without facing strong competition.
Ensuring Timely Delivery and Quality Assurance of Products Nationwide
The importance of quality cannot be overstated when it comes to the demand of pharmaceutical products, particularly in the Ortho PCD pharma franchise industry in India. At Starvid Healthcare, we prioritize the quality of our products and have implemented a robust management system to ensure that only top-notch medications are delivered to patients for effective treatment and prompt recovery.
FAQ's
Most Searches Keywords
Ortho Products Manufacturers in India
Orthopedic PCD Franchise in India
Top Ortho Products Manufacturers in India
Top Orthopedic PCD Franchise in India
Best Ortho Products Manufacturers in India
Best Orthopedic PCD Franchise in India
Ortho Products Manufacturers
Orthopedic PCD Franchise